Welcome to Little John Woodworks! We specialize in building ecclesiastical appointments and other fine furniture and woodcrafts. If you like, you can find out more about us and the story behind our name. Please take a look at the items below or browse our full portfolio. Interested in working with us on your next project? Contact us for more information or to obtain a quote. We look forward to bringing your ideas to life!
Ecclesiastical Furniture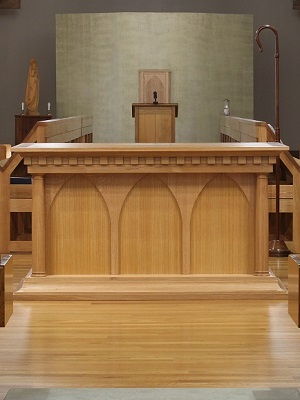 Beautiful, lasting furniture is essential to any church. Whether you need an altar, a prie-dieu, choir stalls, or any other ecclesiastical appointment, we can work with you to build something that is grounded in tradition while fitting your church's style.
Devotional Items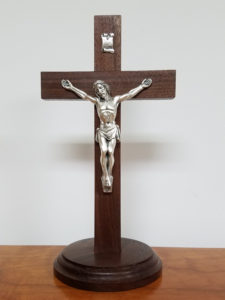 In our opinion, prayer is an essential part of daily life. Our crucifixes, holy water fonts, picture frames for sacred images, statuary shrines, and other devotional items can assist you in your daily prayer life—and they make great gifts, too!